Most folks who smoke meats use seasoning and flavoring to enhance the product. These are known as rubs, brines, mopping sauces and flavor injections. The rubs are usually a dry rub consisting of a combination of spices and seasoning. The rest are liquid form of one kind or a combination of several liquids combined with spices. It's common to find small granular seasoning mixed in with the injection. Basically anything that will pass through the tip of the injection syringe or pump.

The following is a list of Finishing sauces, Brines, flavor injections and marinades that I recommend. There is something here for everyone.

Flavor Injections or Mop Sauces

Buffalo Sauce
One of my favorites and the only sauce for my buffalo wings. This is made up of 1 stick of melted butter, 1/2 cup of Frank's Redhot sauce and 1 Tsp brown sugar. This is a must try! Inject this into your wings then smoke low and slow. they will be amazing.

Honey Glaze
I came up with this a while back and have used it ever since. A nice sweet & sticky glaze for smoking chicken, turkey or ham. Mix 1/2 cup hot apple juice with 1/4 cup honey and its as easy as that. When your meat reaches 140 degrees start mopping with this glaze every 30 minutes or so. It goes on runny but that's the key. You will build up thin layers until you have a nice sweet sticky coating that is thin and tasty.

Teriyaki & Cherry Dr. Pepper
I got to fooling around mixing different things to try and improve on Teriyaki sauce. Teriyaki can be a bit salty. Yoshida's is an alternative but swings a bit on the sweet side. After many failed attempts I mixed 1/2 cup Yoshida's, 1/2 cup diet Cherry Dr. Pepper, 1/2 Tbsp Teriyaki and 1 Tsp Ginger. This turned out to be a very tasty mix great for injecting beef or poultry.

Au-Jus
When slow cooking beef roasts or Brisket Au-Jus is a great flavor enhancer. Inject it into every 1 1/2 - 2 square inches of your meat and it will keep your meat moist and add subtle flavor. Briskets take a long time to cook. once done you can also dip the pieces in the Au-jus when carving.

Chicken Broth
Enhancing can't get any easier. Just pick up a can of chicken broth from your local grocer and inject your poultry with it. You can also mix in some butter with the broth. This is great in chicken or turkey.

Apple Juice
One of the most used for mopping poultry and pork. I pour some apple juice into a spray bottle and mist chicken, turkey or pork as I cook to keep the meat from drying out.

Brines

Beef & Poultry Brine
This is an old standard brine I have used for years. Mix 1 Cup sugar, 1 Cup kosher salt 1/2 cup brown sugar and 2 Tbsp Johnny's seasoning with approximately 1 1/2 gallons of water. It's best to soak your meats for at least 12 hours for larger cuts like turkeys, roasts, briskets or pork shoulders.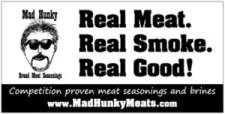 Yoder smokers are available in Washington state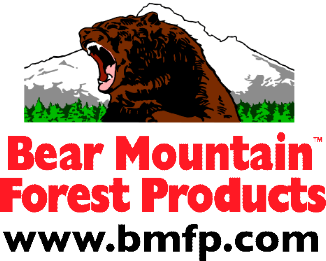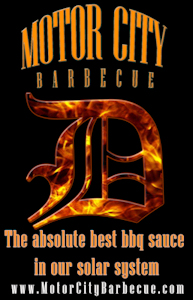 Save on all Bags, Rolls, & Vacuum Sealing Equipment

SmokingPit.com
Tacoma, Washington - United States (USA)
Recommended Links
Site Map - UMAi Dry Bag Steaks - Dry Age Steak Bags
* All Things BBQ - Louisiana - Yoder - Ducane - Weber - Yoder Smokers
A-MAZE-N Products - Smoked-Meat.com - Mad Hunky Meat Rubs
Owens BBQ - Road-Quest.com - Rob's High Definition Art Photography Site


All donations go toward maintaining this site and improving the content.