The content within this page is a set of tips and techniques I use to produce high quality smoked foods. I spend allot of time researching best practices and new methods so my finished products are the best they can be. Taste and texture are critical to smoking meats with great tasting results.

Temperature

Temperature is one of the most critical components to great smoking results. The best results will be obtained at temperatures around the 225 to 250 degree range. Too low of temperature with larger cuts can lead to unhealthy bacteria colonizing. See my safety tips below. One of the most difficult tasks up front is keeping a some what steady temperature inside your smoker. Large fluctuations in temperature can produce lesser quality in your smoked products. Water pans are commonly used in many of the smokers these days as a heat sink. Some believe they are there to add moisture. Although they do provide added humidity, they provide excellent heat absorption keeping the chamber from severe heat fluctuation. Some folks also use sand in their pans to provide the same heat absorption. Accurate temperature monitoring is also beneficial. After market thermometers including wireless dual probe transmitters that send the meat and chamber temp to a remote display you can take in your house. See my tools section below.

Tools

Maverick wireless thermometer with dual heat probe
I use one of these and they can be a life saver. We are all busy and it's hard to constantly keep watch on our smokers. All it takes with some smokers is 20 minutes time passing and temperature can drastically fluctuate within the chamber. Missing your target temperature on your smoked meats will be the difference between serving a tender juicy cut and serving a tough dry cut. Example: Maverick Dual Probe Remote Thermometer

Quick read commercial grade thermometer
The temperature of your smoked meats is critical to safety and quality. Under cooked poultry can be unhealthy and overcooked meats are dry and touch. Maverick has a great digital quick read thermometer that is commercial grade. These things are a bit spendy but they are accurate and keep your arms and hands from being over the heat too long. All the features you'd expect in a commercial-grade thermometer, You're assured an accurate reading every time to 1 degree C. The Pro-Temp is water and dust resistant, as well as shock-resistant to multiple drops on a concrete floor-a must in a fast-paced commercial kitchen environment. Some additional details about the Maverick Pro-Temp Commercial Thermometer PT-100 include: Instant measurement of temperatures from -40F to 450F within three seconds.

Flavor Injector
Every pitmaster has to have one. If you have not tried flavor injecting, I highly recommend it. There are many flavor injector from syringe type to larger commercial pump types. For most backyard pitmasters a syringe type is all you will need. If your injecting a whole hog, well then that's another story. When selecting a flavor injector try and get one with the round hole for your fingers. They allow you to fill and inject with one hand. The one I have been using is not this type and I and finding it to be a pain to work with. I just ordered the following. Progressive International Flavor Injector

Misting Bottle
Probably the best bang for the buck. These are basic store bought spray bottles that allow you to fill them with thin liquids such as apple juice and brown sugar. Key to keeping your meat moist, mist it with the spray bottle of juice or like mixture every hour. The spray bottle allows you to adequately coat the meat in a fraction of the time it would take to mop. Doing this quickly is key to heat reducing heat loss as you lose less heat the short duration the lid is open to your smoker.

The Charcoal Chimney - For you charcoal burners
I no longer burn charcoal for taste reasons but will say that when I did my best friend was the charcoal chimney. What a great concept. This device allows you to literally start charcoal with nothing more them newspaper and a match. The charcoal is stacked within a cylinder with vent holes so it ignites and gets up to temperature quickly allowing ease of adding charcoal and maintaining a steady as can be temperature within your smoking chamber. Hats off to whom ever came up with this idea. Webber Charcoal Chimney

Wrap, Rest & Carving
2 great tips for the beginner. Learn the benefits of wrapping and resting your meats after cooking, cutting against the grain and how to easily mark the direction of the meats grain. These two tips will help you bring your "A" game!

Safety - Anyone wishing to add to this safety section or correct me is welcome to email me.

Latex or like gloves
Gloves are a great way to handle raw or cooked foods for that matter without transferring germs or bacteria from your skin to the meat. They also provide a barrier to keep fats, rubs etc. from getting all over your hands. I tend to go through a few pair when smoking meats.

Temperature of meats
Most know it's critical to cook meats to a specific heat range to kill bacteria and provide for a fully cooked product. It's just as important to cook at temperatures high enough to bring your cut of meat up to 140 degrees within 4 hours. Failure to do so may result in the colonization of bacteria within the meat. USDA Food Handling Safety - I highly recommend reading this.

Piercing raw meats with probes and injectors
When piercing raw meats with temperature probes and injectors you take the risk of pushing bacteria deep into the meat. Normally bacteria on the outer layer of your meats will get killed off by the rate of temperature increase during the smoking process. If bacteria should get deep within the meat it could colonize as the internals of the meat take much longer to reach 14o degrees. When injecting raw meat submerge the injector and needle in boiling water to kill off any bacteria. When using a heat probe do the same and avoid inserting the probe into the meat until it is approximately 140 degrees. This does require a guess but you will be much safer using this method them not.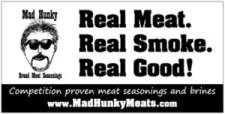 Yoder smokers are available in Washington state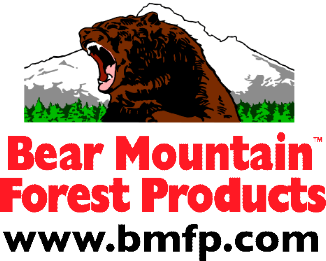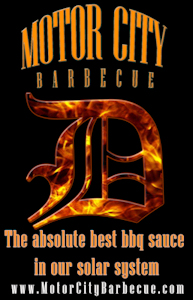 Save on all Bags, Rolls, & Vacuum Sealing Equipment

SmokingPit.com
Tacoma, Washington - United States (USA)
Recommended Links
Site Map - UMAi Dry Bag Steaks - Dry Age Steak Bags
* All Things BBQ - Louisiana - Yoder - Ducane - Weber - Yoder Smokers
A-MAZE-N Products - Smoked-Meat.com - Mad Hunky Meat Rubs
Owens BBQ - Road-Quest.com - Rob's High Definition Art Photography Site


All donations go toward maintaining this site and improving the content.