Welcome to my smoking meats recipes site. Visit my recipe list for the complete list of smoked foods. My smoked meats recipes will be changing indefinitely as I plan to improve existing recipes and add new ones on a continual basis. Whether you are new to smoking meats or you are a seasoned veteran, I hope to provide a little something for everyone. All recipes within this site will contain detailed preparation instructions and video shot in HD to clearly demonstrate the specific tips and techniques I used to smoke the meats. Be sure and stop in frequently and browse the smoking meats recipes. All new recipes will be tagged with "New Smoke" labels so you can quickly navigate to the recipes of interest. Remember… Cooking times will vary so always use a thermometer.

Good luck on your next smoke and feel free to email me with any feed back or smoking meats related questions you may have. "Smoke it and they will come!"

Recipe Information
Ingredients:

5 - 6 Boneless Pork Loin Chops
1 Cup Italian Bread Crumbs (Progresso)
3/4 Cup Shredded Parmesan Cheese
2 Tsp. Granulated Garlic
1 Tsp. Finely Chopped Fresh Rosemary
1 Tsp. Coarse Ground Black Pepper
4 Tbsp. Extra Virgin Olive Oil


Preparation:

This is a very quick and easy to make pork recipe with big flavor. The list of ingredients is short as is the prep time. Try this recipe and you will see why its my go to chops recipe. I just love the flavors paired with the pork.

Pre-heat your cooker to 260 degrees F.

Let's start by making the breading & parmesan mix. In a baking dish combine the fallowing and mix well.

1 Cup Italian Bread Crumbs (Progresso)
3/4 Cup Shredded Parmesan Cheese
2 Tsp. Granulated Garlic
1 Tsp. Finely Chopped Fresh Rosemary
1 Tsp. Coarse Ground Black Pepper

Once the breading is thoroughly mixed set it aside. Trim and rinse your chops. Pat dry with a paper towel. Spray a cooking rack with Pam or oil. It's now time to coat the chops with the breading. For best results, mop each chop front, back, sides and ends with extra virgin olive oil. Dip each chop into the breading mix making sure to coat the entire chop. Once coated apply another layer of the breading mix on top of the chop and place it on the cooking rack. Repeat this process on the remaining pork chops.

Once your cooker reaches 260 degrees F place the rack of pork chops in the center of your cooker. Cook at 260 degrees until the internal temp reaches 145 degrees F. If this seems too low of a temp , keep in mind the FDA recently reduce safe minimum cooking temperature of pork cuts from 160 to 145. Ground pork is still 160 degrees. In my case I used Alder pellets and the total cook time was 1 1/2 hours.

Once the pork chops have reached and internal temp of 145 degrees F, remove them from the cooker and let stand for 5 minutes. I plated mine up with some Asparagus sautéed in butter and garlic. I garnished the pork with some fresh rosemary.

That's it! As I stated in the beginning this is a simple and quick cook. All be it simple, it's packing big flavor.

I hope you enjoy this recipe.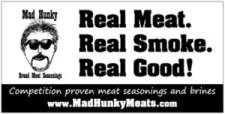 Yoder smokers are available in Washington state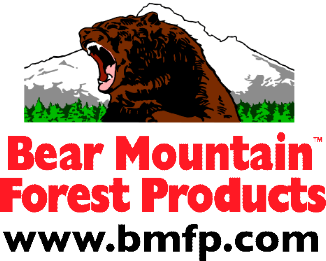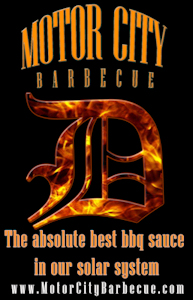 Save on all Bags, Rolls, & Vacuum Sealing Equipment

SmokingPit.com
Tacoma, Washington - United States (USA)
Recommended Links
Site Map - UMAi Dry Bag Steaks - Dry Age Steak Bags
* All Things BBQ - Louisiana - Yoder - Ducane - Weber - Yoder Smokers
A-MAZE-N Products - Smoked-Meat.com - Mad Hunky Meat Rubs
Owens BBQ - Road-Quest.com - Rob's High Definition Art Photography Site


All donations go toward maintaining this site and improving the content.