Welcome to my smoking meats recipes site. Visit my recipe list for the complete list of smoked foods. My smoked meats recipes will be changing indefinitely as I plan to improve existing recipes and add new ones on a continual basis. Whether you are new to smoking meats or you are a seasoned veteran, I hope to provide a little something for everyone. All recipes within this site will contain detailed preparation instructions and video shot in HD to clearly demonstrate the specific tips and techniques I used to smoke the meats. Be sure and stop in frequently and browse the smoking meats recipes. All new recipes will be tagged with "New Smoke" labels so you can quickly navigate to the recipes of interest. Remember… Cooking times will vary so always use a thermometer.

Good luck on your next smoke and feel free to email me with any feed back or smoking meats related questions you may have. "Smoke it and they will come!"

Recipe Information

Ingredients:


1 Chicken breast
6 large Jalapeno Peppers
1 Package of cream cheese
1 Package thin sliced bacon
Several Green onions
McCormick's Sweet & Smokey dry rub
McCormick's garlic & onion mix

Preparation:

Wash and slice the Jalapeno peppers in half. Remove the seeds and drop in a few slices of green onion. Fill the pepper with cream cheese so its mounding up a bit.

Wash and slice the chicken breast into thin strips and cut them in half. Season the chicken with the dry rub and the garlic onion mix. Season the top of the cream cheese with the garlic and onion mix. Lay a strip of chicken on each pepper then wrap with a single thin slice of bacon. Don't wrap too tightly as the bacon will shrink and start to squeeze out the cream cheese. Smoke low and slow @ 225 degrees until the bacon is cooked to desired liking. Remove and plate up. They won't last long at parties and family get together. The flavor and taste is simply put... Amazing!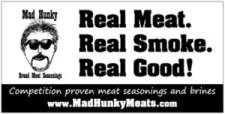 Yoder smokers are available in Washington state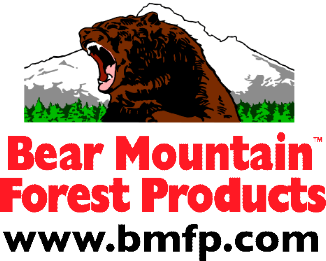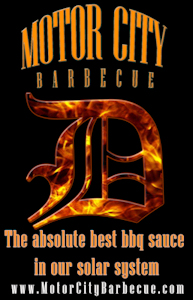 Save on all Bags, Rolls, & Vacuum Sealing Equipment

SmokingPit.com
Tacoma, Washington - United States (USA)
Recommended Links
Site Map - UMAi Dry Bag Steaks - Dry Age Steak Bags
* All Things BBQ - Louisiana - Yoder - Ducane - Weber - Yoder Smokers
A-MAZE-N Products - Smoked-Meat.com - Mad Hunky Meat Rubs
Owens BBQ - Road-Quest.com - Rob's High Definition Art Photography Site


All donations go toward maintaining this site and improving the content.